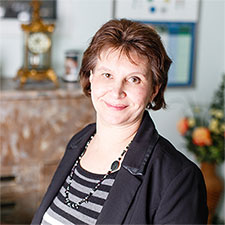 I trained with Dr. John Veltheim and North American Senior  instructors. My International BodyTalk Association (IBA) exams in 2007 certified me to treat people with health concerns. Through 2013, my clients changed from concerned to happy. I completed the Advanced BodyTalk Practitioner certification in 2013 and to 2019 have diversified into 63 different courses for functional areas.
I love working with the BodyTalk system to help people heal themselves instead of suffering.  But most importantly, and what separates BodyTalk from all other healthcare systems, is what I can do about it — to facilitate change.
That means I work with conditions even related to  brain, heart and digestive operating systems, and from large issues down to genetics.   The more resources BodyTalk has, the more information can come into my sessions.   My BodyTalk training gives me a great understanding and a cutting edge science background of what is going on that compromises the best function within each person's body.    I work by asking innate questions and the muscle responds with an answer.  It is clearly amazing to me how this method communicates what this person needs.   I get a clear direction to investigate certain details.
With direction, knowledge can be very effective.  I utilize my senses so the body's needs can be heard and communicated.  I appreciate that  I can access detailed knowledge in all of my books and studies. The method tells me what resource contains the details needed for the work for this person, to relieve that issue.  Every body is unique, every session is personal to them.
My special courses offered by the International BodyTalk Association  are listed on the link https://www.bodytalksystem.com/practitioners/details.cfm?id=10341. They include  Pediatrics, Traditional Chinese Medicines,  Fascial Balancing,  Structural Integration Concepts, and Finding Health levels 1 and 2. I studied Theta healing, Reiki and previously trained in herbs, vitamins, homeopathy, and other supplements to enhance health. There is a wealth of knowledge that the innate wisdom can draw on in my BodyTalk sessions.
I am grateful for the changes in and thanks from of my clients of the last 12 years!