Childhood Wounds Can Be Healed
Health Coaching and BodyTalk Combo
Rehabilitation is to restore to a condition of good health, back to its original state so it has the ability to work.        
BODYTALK ASSISTS WITH BODY REHABILITATION
BodyTalk cutting edge healthcare system asks the body what is it's priority and sequencing for rehabilitation to take place.  By using this intention, BodyTalk practitioners are able to communicate to the brain what is needed to create balance and alignment within a person.  The entire human being which is a combination of physical, mental, emotional, and spiritual components are all part of the recovery.
REHABILITATE ENERGY SYSTEMS
Susan Lee, advanced BodyTalk practitioner and owner of Health Service 4U2B Well, has been working with clients to rehabilitate their energy systems.  Often emotional issues, a physical injury, repetitive strain, sports injuries  or alignment misuse has compromised the flow of energy.  Factors are highlighted for the brain to pay attention to, along with techniques to improve the situation.  Lasting changes can occur because the energy that supports the physical structure improves. Think of the energy systems as electrical.  They supply the power to our organs, skeleton, immune system and body parts.  If they is compromised energy flow going to that area then it is logical that the area will not be able to perform adequately.
BODYTALK TREATMENTS ACCELERATE THE HEALING PROCESS
Often clients experience less pain, faster recovery time.  The body is assisted at the tissue level to re-organize and realign.  Treatments often focus on relaying information into the cellular level to repair damage in the tissues, reduce swelling, and enhance  immune function to clean up dead cells or infections.
Old conditions such as scars, old injuries from car accidents or sports, concussion, pain in joints from overuse can all be improved and rehabilitated to better energy, blood and nerve flow. 
Health Service 4U2B Well can also use a micro current machine called Avazzia Pro Sport.  Susan Lee has the Avazzia listed under other modalities.  The  BodyTalk treatment could indicate a frequency of Nerve Stimulation would be beneficial.  The Avazzia Pro Sport machine has 51 different frequency settings for relief and management of  pain.
USE BODYTALK SESSIONS TO PREPARE OR HEAL SURGERY
What is even more remarkable is the ability of  BodyTalk therapy information to be relayed remotely. That means that you don't have to physically come into the treatment room for the brain to receive what the body wants it to know. The BodyTalk session can be done with phone call, skype call or sent by voice memo on e-mail.  Even if you are in hospital, or too much pain to go to a treatment, you could have a BodyTalk Energy Therapy to assist you to feel better faster.
BodyTalk does not replace the medical system of diagnosing and emergency care.  BodyTalk supports the work all healthcare systems are doing for you.
TRAINING SUSAN LEE, OWNER OF HEALTH SERVICE 4U2B WELL HAS TAKEN TO ASSIST THE BODY
Susan Lee, owner of Health Service 4U2B Well, has taken courses in Structural Alignment, Connective Tissue Re-organization plus Lymphatic System Stimulation for BodyTalk practitioners.  Veltheim Method of Lymphatic Drainage technique is designed to help lymph system clean out dead cells, infection and swelling from the injured site. Lymphatic Drainage is very useful for the healing process of chronic pain.  Even if the injury is old, it could benefit from some rehab therapy to help bring back good function.
During the BodyTalk treatment any of the above techniques and information can be highlighted so the brain and body can utilize the knowledge.  The techniques are performed energetically without force or manipulation.  The focus of the practitioner gives the brain the information it needs plus engages the energy system to assist the body to the best of its current ability.
Holistic Rehabilitation for Injury whether that be at the physical, mental, emotional or spiritual level of being is exactly how the BodyTalk system works.
BodyTalk recognizes how interconnected everything is for that person.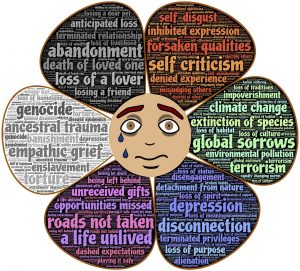 A belief, emotions,  genetics, environment, past health conditions are part of the life expression.  All of it contributes to your current state of well being.   Stress factors in your life can be worked with to minimize their effects on you at present.
BODYTALK, A NATURAL MEDICINE THAT CAN BE USED AS PREVENTATIVE MEDICINE

Continue with periodic BodyTalk treatments to prevents further body compensations by addressing any imbalance or misalignment issues before it gets bothersome. BodyTalk can be preventative medicine so rehabilitation isn't necessary.